Arrahman College is committed to delivering  a quality inclusive education and service to our school community.
Our Discipline Policy
At Arrahman College, we hold a holistic view of education which dignifies the child, through the process of a transformational and spiritual change. The concept of discipline is a fundamental aspect of our Islamic Identity. Our discipline policy sets out; 
the Arrahman College discipline code or school rules;

the strategies and practices to promote positive student behaviour, including specific strategies to maintain a climate of respect and ongoing worship of Allah (SWT);

the strategies and practices to recognise and reinforce student achievement;

the strategies and practices to manage inappropriate student behaviour which are guided by equity, compassion, and mutual respect.
Child Protection
Arrahman College has a zero-tolerance for child abuse and is committed to acting in children's best interests and keeping them safe from harm. The College promotes the safety, wellbeing and inclusion of all children, including those with a disability, from a culturally or linguistically diverse background or who possess an Aboriginal heritage. The College follows stringent policies and procedures to carry out appropriate checks to ensure that all staff and volunteers are suitable for working within a safe children's school environment. The College actively supports a culture of reporting any incidents of child abuse or harm.
Parents' engagement with children, both in the home setting and through school-based programs, is seen as crucial to the success of prevention programs, as parents are often the first and major source of information for children.
Complaint Handling
Arrahman College values its students, staff, parents and the wider community.
We have a clear complaint handling process in place that;
enables us to respond well to complaints;

resolve complaints in a timely, fair and helpful manner;

gives the public confidence in our administrative processes;

provides all stakeholders of the College with anonymity as required;

provide information to enhance our services, systems and complaint handling, and

prevent complainants or students from suffering detriment because a complaint has been made by them or on their behalf.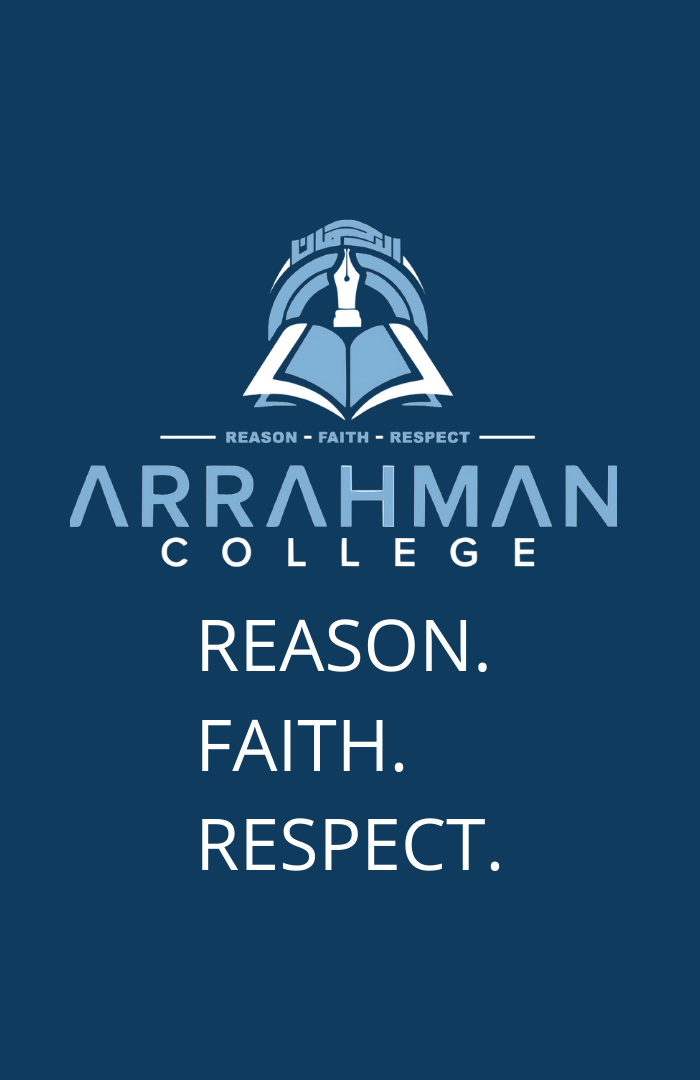 We also maintain the following policies 
Anti-Bullying Policy

Assessment Data Policy

Asthma Policy

Building and Premises Policy

Branding Policy

Child Protection Policy

Confidentiality Policy

Critical Incident Policy

Discipline Policy

Discrimination, Harassment and Bullying Statement

Duty of Care Statement
Educational and Financial Reporting

Evacuation Policy

Experienced Teacher Accreditation Policy

First Aid/Asthma Policy

Governance Policies, including transparent financial management

Grievance Policies and Procedures

Homework Policy

Infectious Diseases Policy (including pandemic management)

Information Technology, Computer, Telephone and Equipment Code of Use Policy

Lockdown Policy

Maintenance Policy
Medical Treatment for Students Policy

Proficient Teacher Accreditation Policies

Risk Assessment Management

Safe and Supportive Environment Policy

Social Networking Policy

Student Attendance Policy

Student Exemption Policy

Student Leadership Policy

Uniform Policy

Work, Health and Safety Policy

Whistleblower Policy